About Morrison Cup Solutions
Morrison Gives You What You Want
At Morrison Cup Solutions, we believe in giving you a custom cup solution that works for you and your brand. You get exactly what you want in terms of design, quantity, and service. And you get to watch your brand succeed.
Responsiveness
Custom solutions should be delivered with a high degree of flexibility. We take pride in anticipating and meeting the needs of our customers every way we can. At Morrison, you can contact us anytime. We never turn away a customer.
Desired Quantity and Quality
No one should have to pay for and store more product than they want or need. We offer the advantage of low minimum runs to get you the amount that works best for you, and guarantee you'll get the right kind of cup for your business.
Dedicated Customer Support and Creative Teams
We pride ourselves on outstanding customer service at every step. Our enthusiastic creative team is attentive to your needs as they design your custom branding, and our account representatives respond quickly and effectively if you need anything.
Our History
We've been in business for over a century, and we can't wait to see where we go next.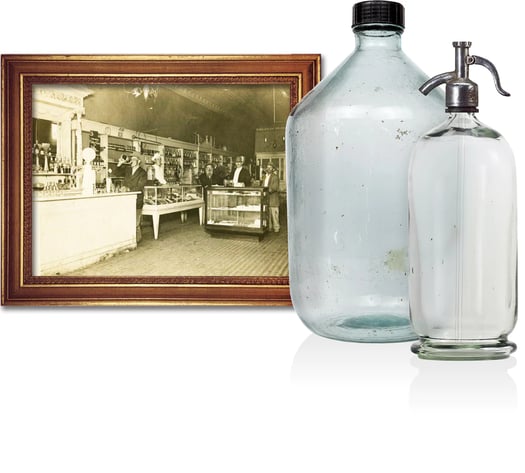 We've been around almost as long as our home state of Oklahoma. It all started in 1912, more than a century ago and just five years after the state was founded, when William C. Morrison began his life's entrepreneurial achievement with the founding of his glass water bottle service company, Morrison Bottled Water.

Morrison ran his bottle service company in the now-historic Film Row district for the next decade and a half, until he expanded into supplying restaurants with cups, napkins, and other accoutrements in 1930. Morrison Bottled Water became Morrison Fountain Supply, marking the beginning of a long period of growth for Morrison.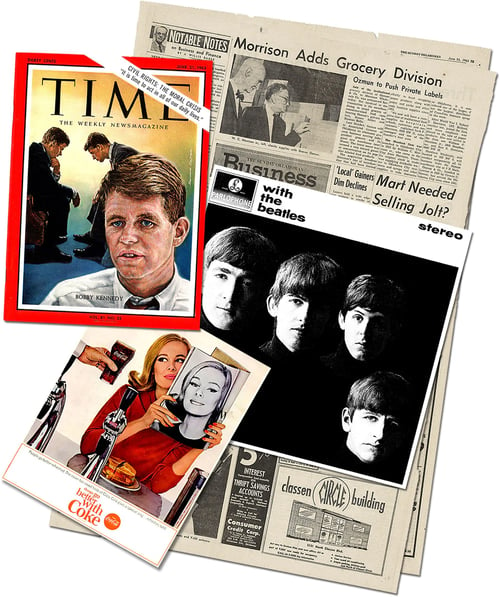 In the following decades, Morrison became a family business. William's four sons succeeded him and quickly became the largest distributor of Coca-Cola syrup in the still-young state of Oklahoma. By the 1960's they made their first major acquisition in the form of the industrial division of Ozmund Foods, one of the largest food distributors in the state at that time. They later sold a portion of the division to focus on paper packaging products under the name Morrison Paper Company.

In the 1970's, Morrison came under the direction of the third generation of Morrisons to work in the ever-changing beverage industry, Bob and Dan. Under the two of them, the company continued to expand and broaden its line of products, and even became a licensed Coca-Cola distributor.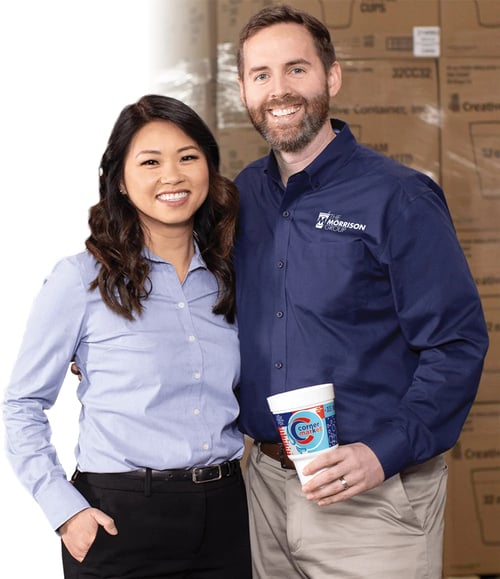 In 1991, another big shift came when Morrison started working with BP Amoco's convenience store division to manage all their distribution for branded cups, mugs, and bags. Bob and Dan realized that this was their breakthrough as their operations expanded beyond Oklahoma to the national stage. They rebranded as The Morrison Group, as more oil companies took note of their abilities and entrusted them with their branded distribution needs.

Now, in the 21st century, Morrison is led by Dan's son Ryan and his wife Valerie. Together, they serve as President and Chief Operations & Finance Officer, respectively. In 2019 they acquired Creative Container, Inc. and expanded Morrison's ability to deliver high-quality, custom-printed products. In 2021, they updated the company name to Morrison Cup Solutions to better communicate the company's central focus of delivering an unrivaled branded cup purchasing process. In our fourth generation as a family business, Morrison is focusing on delivering the best possible service to our growing customer base of business owners, convenience store chains, and national food and beverage service distributors.
Get to Know Us
Our mission and our vision are at the core of who we are and how we do business.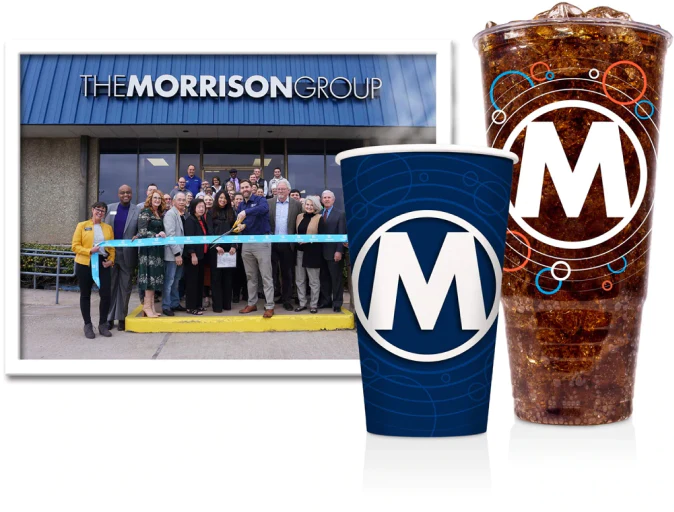 Our Mission
To create brand awareness for our customers with a complete custom cup strategy by means of low minimum runs, wide-ranging substrates, creative design, inventory warehousing and distribution.
Our Vision
Make a Branded Cup the simplest way for a Retailer to market, no matter the size.