Branded cup choices welcome guests to an event or for a night's stay.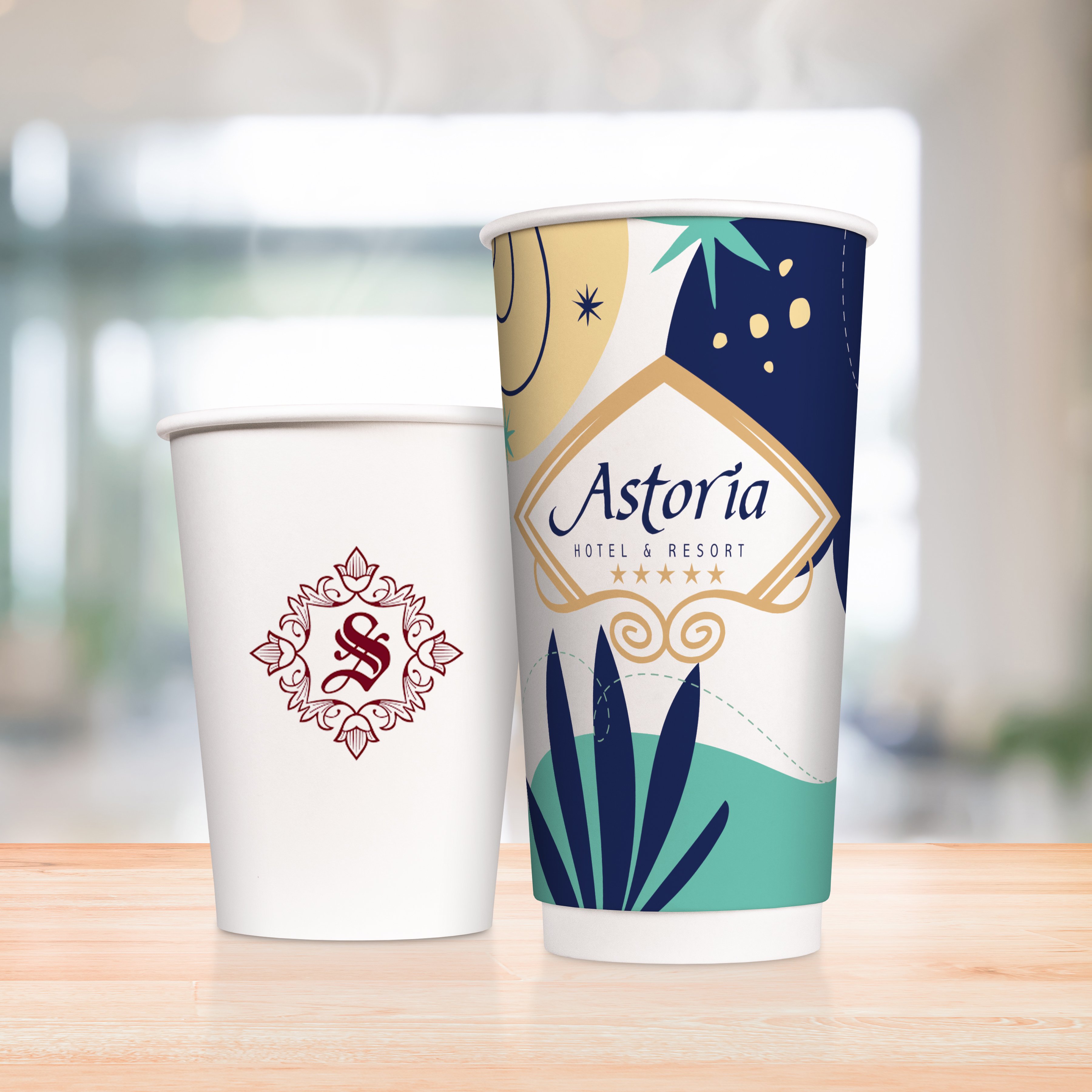 Morrison Cup Solutions offers cups for the various needs in the hospitality industry. Whether you operate a catering business, hotel, or bed and breakfast, we offer you an affordable cup sourcing solution.
Customized cups are a great way to add your business' brand or logo to your catering job while keeping the event professional. Our extensive selection of hot and cold cups provide a wide range of options to fit all of your catering needs.
For our customers in the lodging sector, Morrison Cup Solutions offers a range of disposable custom cups. Our selection includes eco-friendly options and make disposable cups that guarantee your guests optimal hygienic standards are being met.
Morrison features one of the lowest minimum run requirements in the food service industry, allowing you to purchase the quantity you actually need. When combined with our competitive pricing, our low run requirements result in less initial investment and reduced inventory for storage.
We offer quick production lead times, in-house printing across all cup types, an on-site creative team, an established national supply chain network to optimize freight costs and one of the most flexible shipping capabilities in the industry.
Our cups provide an easy green solution.
As concerns about the environment increase, so has consumers' preferences for green choices. An easy sustainable practice that caterers or hotel operators can incorporate in their waste management efforts involves their beverage containers.
Morrison Cup Solutions offers a range of eco-conscious cup options including compostable foam, petroleum-free paper and recyclable plastic. Your guests will be pleased to know that the branded single-use cup they used has minimal impact on our planet.
Coffee, Soda, Alcoholic Beverages and More!
Explore our specific products to see what is right for you.
Morrison provides cup solutions for hospitality businesses.
Lodging guests want to be greeted with comfort, convenience and cleanliness. Providing in-room individually wrapped cups featuring the facility's logo is one way to ensure these standards are met. We also offer custom printed cups for use throughout your facility to include conference rooms, coffee stations or breakfast areas.
Caterers, like others in the food and beverage sector, have a lot on their plate trying to ensure tasty, safe food while balancing customer needs and service. Customized cups are an easy way to ensure your beverages are served as intended, whether hot or cold. As an added bonus, the cleaning staff doesn't have to worry about collecting and sanitizing glasses, and event clean-up becomes easier.
Morrison is ready to help you reinforce your brand recognition by providing these custom cups. Regardless of the cups' use, our goal is to get customized, quality products delivered to you as quickly, efficiently and affordably as possible.
When you work with Morrison Cup Solutions, you'll get:
Streamlined Packaging
Use the whole line of Morrison products in venues like the self-serve complimentary coffee counter and breakfast areas.
Smaller Runs
With custom cup runs as small as 5,000 units and a reduced number of SKUs to stock, you won't have to worry about your business's storage capabilities — or about using a generic cup — again.
Inventory Control
Plus, we offer floor stocking for many orders, depending on order size.
Top-Notch Customer Care
No more waiting business weeks to hear from your cup supplier. You'll always have a direct line to your sales rep at Morrison with lightning-fast response speeds.
Working with Morrison Cup Solutions means working with the best.
Since 1912, Morrison has delivered exemplary customer service that's unparalleled by the rest of our industry. We're ready to hear from you.